All Certified NeuroTransformational Coaches have first completed a recognized coach training program* before completing all four modules of BEabove Leadership's
Neuroscience, Consciousness and Transformational Coaching,
 a total of over 81 classroom hours (in addition to their core coach training). Upon completion of these modules, our certified coaches have then completed a rigorous
Certification Program,
which includes additional reading, review, coaching supervision and feedback. At the end of this program, they must pass a comprehensive written test (essay format) covering key neuroscience topics, as well as a one-to-one interview and coaching proficiency test. We're very proud to recommend all our CNTCs as transformational coaches and experts in the neuroscience of human development.
*in some rare cases, they may instead be trained as therapists — see individual information for more detail.
Nicole Heimann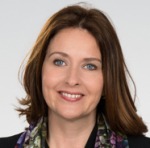 Nicole Heimann, CPCC, CNTC, is a CEO Coach for CEOs who are ready for «Real Change. Real Results.» a transformative inside out process combining inner growth and organizational growth.
Nicole coaches courageous CEOs who are willing to truly look inside themselves and go deep for the sake of their personal and professional growth in their organization. Her intensive coaching process deals with all aspects of your CEO-life, including your challenges, your pains, your complex inner world and is designed to lead you to a CEO life with more happiness on the inside and more success on the outside.
Nicole's coaching style is deep, dynamic, transformative. She lives authentically and encourages authenticity. Clients get to know her in all her different aspects.
Her coaching is non-judmental and guided by values of honesty, integrity, respect and openness.
Send Message to listing owner