For Certified NeuroTransformational Coaches. See below for pre-requisites please. 
Over the years, many people have asked for permission to use the Seven Levels of Effectiveness and the neuroscience and consciousness tools from our Advanced Coaching Series in their own work, ranging from corporate training to parenting workshops. And while we've wanted to respond positively to this interest, we've never had the program in place to do so — until now! Announcing the BEabove Leadership Train the Trainer and Licensing program.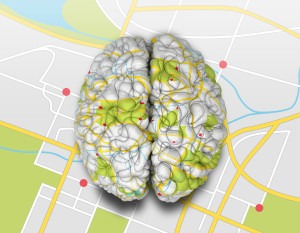 If you are interested in bringing the power and magic of the Seven Levels of Effectiveness and Neuroscience to organizations and groups, the Train the Trainer and Licensing Program is what you are looking for. In this program, you will receive the training, curriculum, toolkit and license to unleash your own creativity and passion about the Seven Levels and neuroscience with any group other than coaches and consultants.
Pre-requisite: All four modules of the Advanced Coaching Program and Certification, resulting in the designation Certified NeuroTransformational Coach (the Certification program can be done concurrently or even after the Train-the-Trainer workshop, but is required before being granted a license).
Note: this is not a training program to become a BEabove trainer for our core curriculum, but is focused instead on giving you the tools and distinctions you need to bring neuroscience and consciousness into your own work with groups and organizations.
Deceptively Simple, Endlessly Complex (or, why might you need/want this program?)
We know our students are incredibly smart and creative. You consistently bring us new ways of thinking about both consciousness and neuroscience. We know you are out in the world doing creative things with what you've learned in our classes. We are inspired and grateful from what you share with us, and what we learn. And we also want to give you the clearest, most rigorous way of sharing this work, especially when you are in front of a group. There are ways we have, over the years, learned to talk about the Seven Levels that are effective with groups. We've learned the distinctions that are crucially important, and the traps and pitfalls that are easy to fall into. The same is true for neuroscience, which is even more of a moving target. We want you to benefit from our experience, and have some help with what you may not be aware of. As we say (a lot) this stuff is deceptively simple, but endlessly complex. And also, we want you to be able to go fully into the content with groups, and not be limited to 10% of a presentation or even the 30% that a few of the tools from the Executive Coaching Program allow. (Because we've spent over ten years of our lives developing this work, as you know, we do restrict the sharing with groups to these limits in order to protect our intellectual property.)
What Will You Get?
You will be trained to lead two workshops. Workshop One focuses specifically on The Seven Levels of Effectiveness, including the neuroscience of each level.  —Workshop Two focuses on the fundamentals of neuroscience, adaptable for various audiences, which can range from a leadership or management context, parenting, or even just living more effectively day to day.  Each workshop is designed to be delivered as either a half or full day training, and the workshops can be delivered together or separately. (Workshops could also be broken down into smaller chunks, depending on audience need.) You'll also receive a trainer toolkit of BEabove materials, including:
Seven Levels floor cards
Neuroscience floor cards
Seven Levels poster
PowerPoint Deck
Customizable marketing materials
and more
What About Licensing?
The fee for the Train the Trainer includes a one-year license fee of $1500, renewable at $500 annually. License allows training to be offered within any organization or business except coach training or consulting, or as public offering to any audience except coaches and consultants. (NOTE: Some permission may be granted for presentations to coaches, depending on the circumstances.) — What Does the Training Include? The program is made up of three parts:
Part One: Four-day intensive, learning the tools and practicing leading. Price does not include food or lodging. Each group will have no more than 8 participants, with a minimum of 6.
Part Two: A one-to-one mentoring session with Ann or Ursula, which can be used any time in your first year.
Part Three (optional): Reflective participation in Module One/Two with mentoring. We welcome your attendance at a Module One/Two and will make ourselves available for debriefing and questions.
Fall 2018 NORWAY: Herd of Reindeer
DATES: September 26-29, 10:00 am to 5 pm each day
Location: Please contact Ursula@beaboveleadership.com for location information.
COST: $3995 includes one-year license, yearly renewal $500; early bird through July 31, 2018 $500 off.
EARLY BIRD: $500 Deposit, then 2 payments of $1498
Winter 2019 U.S.: Flock of Herons
DATES: February 6-9, 10:00 am to 5 pm each day LOCATION: Saint Augustine, Florida COST: $3995 includes one-year license, yearly renewal $500; early bird through October 31, 2018 $500 off.
EARLY BIRD: $500 Deposit, then 2 payments of $1498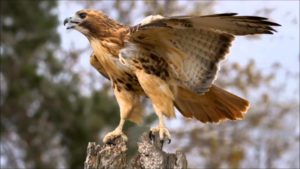 TRAIN THE TRAINER II 
Fall 2018: Red-Tailed Hawks
This Train the Trainer and licensing will feature content, processes and tool kit based on Modules Three and Four but revised for use in an organizational or group context. This TTT is available only to those who have completed the basic Train the Trainer.
DATES: October 10-12, 2018, 10:00 am to 5 pm each day
LOCATION: Santa Fe, New Mexico (best to fly into Albuquerque airport, especially if coming from overseas. Albuquerque is only an hour away and a much bigger airport).
COST: $1995 includes one-year license, yearly renewal $250. (Note: We have scheduled this to coincide with the world-famous annual Albuquerque Balloon Fiesta, one of the biggest gatherings of hot air balloons in the world. Balloon launches will occur daily from October 6 to 14 so you can easily come early or stay later to enjoy this amazing experience! http://www.balloonfiesta.com/)
Here is some of what we will be including:
– How does the Intuition System apply to work in organizations? How can understanding how we relate to each other be a tool for culture change, team building and overall organizational effectiveness? How would you teach this experientially in a group, non-coaching setting?
– How do we use the Wounds and Healing in groups and orgs in a way everyone is deeply touched but NOT threatened or feeling like they are in therapy? What are the organizational/team implications? How do the wounds impact organizational culture?
– How do you bring in ideas and work with energy and presence in a way people lean in and engage? How can you translate the ideas in accessible terms and use it to go much deeper in a group or org?
– What are some additional ways the Seven Levels can be used for vision, planning and culture change in an org? How do you use the basics of 7L and take people deeper?
– The power of metaphor and organizational or group culture. How metaphors shape culture and expectation and how to use this.
– BONUS: Our new work on prediction and expectation–both for one to one coaching (a KICK ASS new tool) and in orgs.
Registration: 2 payments of $998
Registration only open to those who have completed the basic Train the Trainer program. Please login, then return to this page to register.