eBook: The 7 Levels of Personal, Group, and Organizational Effectiveness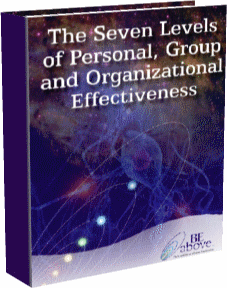 Everything we do, think and feel is shaped by certain energy fields. Some are more effective, some less so. This fascinating electronic book (ebook)* takes the reader through BEabove Leadership's "Seven Levels of Personal, Group and Organizational Effectiveness," exploring the parameters of each field, from Hopelessness all the way to Synchronicity.
It includes a complete description of the fields as well as helpful tips for working with individuals and groups who are operating within them. This ebook is a must for anyone who wants a clear road map to greater levels of effectiveness with individuals, groups and organizations.
*Upon purchase you will receive a link to download your personal electronic copy — please note that this link is good for 72 hours before expiring.  
$15.00

eBook: This is Your Brain on Coaching

The Neuroscience of the International Coach Federation Coaching Competencies — Revised for 2020 Updated Competencies
This 51-page electronic book* explores all 8 ICF Coaching Competencies AND their many sub-competencies, mapping current neuroscience research to the skills, tools, and ways of being that professional coaches must demonstrate in order to hold an internationally recognized coaching credential. This is a powerful reference for any professional coach, coach trainer, or end user. Written by neuroscience and coaching expert Ann Betz, CPCC, PCC.
*IMPORTANT: upon purchase you will receive an email with a link to download your personal electronic copy —  this link is good for 72 hours before expiring. Check your junk/spam folder if you don't see the email come through or email [email protected] if you need further assistance.

$15.95

7 Levels Charts/Cards (physical products)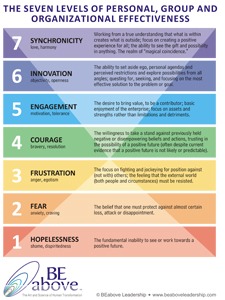 7 Levels 8.5×11 inch Reference chart
Printed on glossy card stock paper. Perfect for your briefcase or desk, excellent for clients and meetings.
One 8.5×11 Chart $2.50

10 pack of 8.5×11 Charts $22.00 (US Delivery ONLY)

10 pack of 8.5×11 Charts $24.00 (Non-US Delivery — price includes $2 postage)

7 Levels Business card size wallet cards
Handy to carry with you and give to your clients — lists the 7 levels on front and short descriptions of each level on the back.
One Wallet Card $2.00

10 pack of Wallet Cards $18.00
(US Delivery ONLY)
10 pack of Wallet Cards $20.00
(Non-US Delivery — price includes $2 postage)