Interview with Ann about the Neuroscience of Consciousness
Emerging Consciousness Global Online Festival and Tami Mensh of Kaleidoscope Lounge and Coaching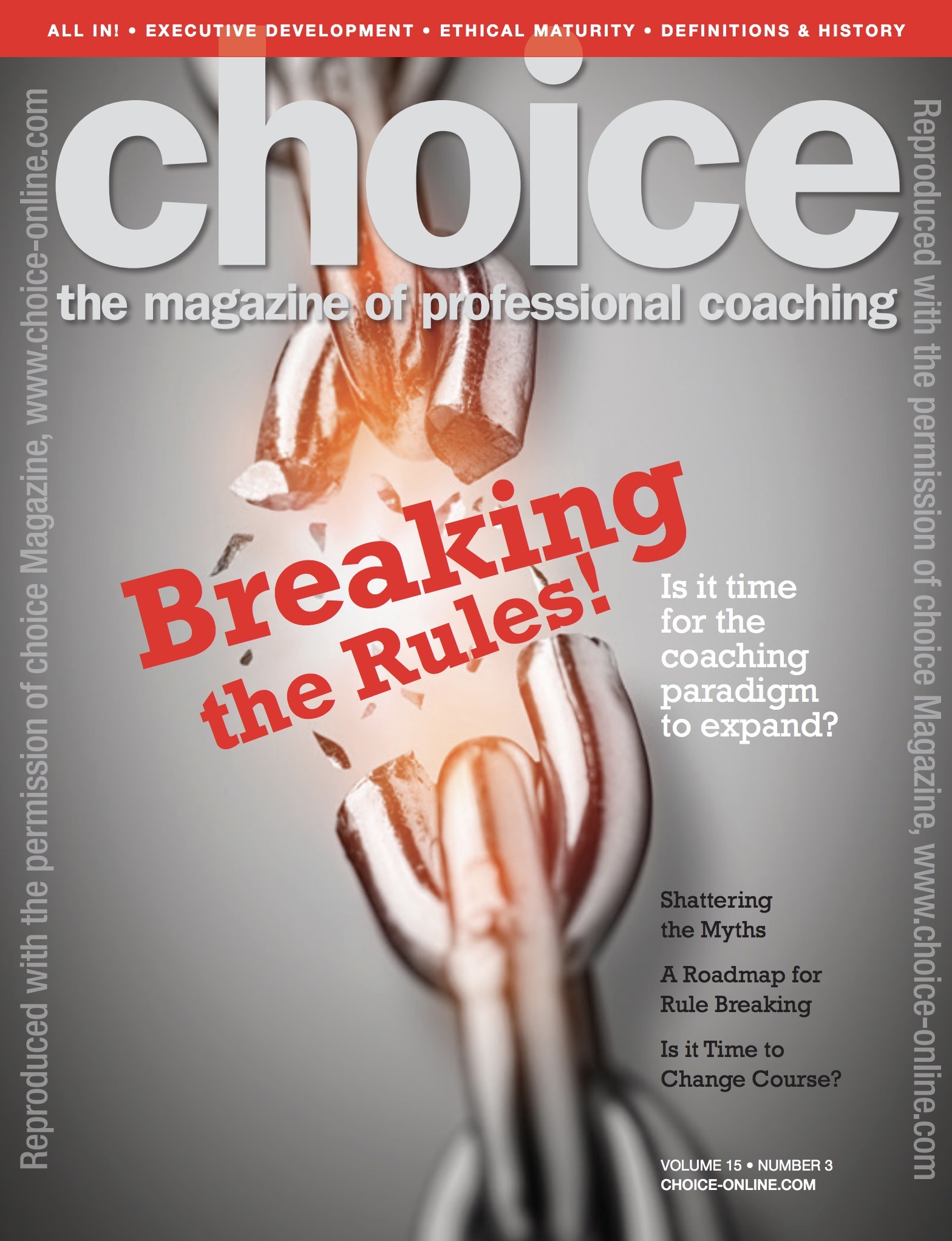 Ann on the future of coaching and breaking the rules, in Choice Magazine, Fall 2017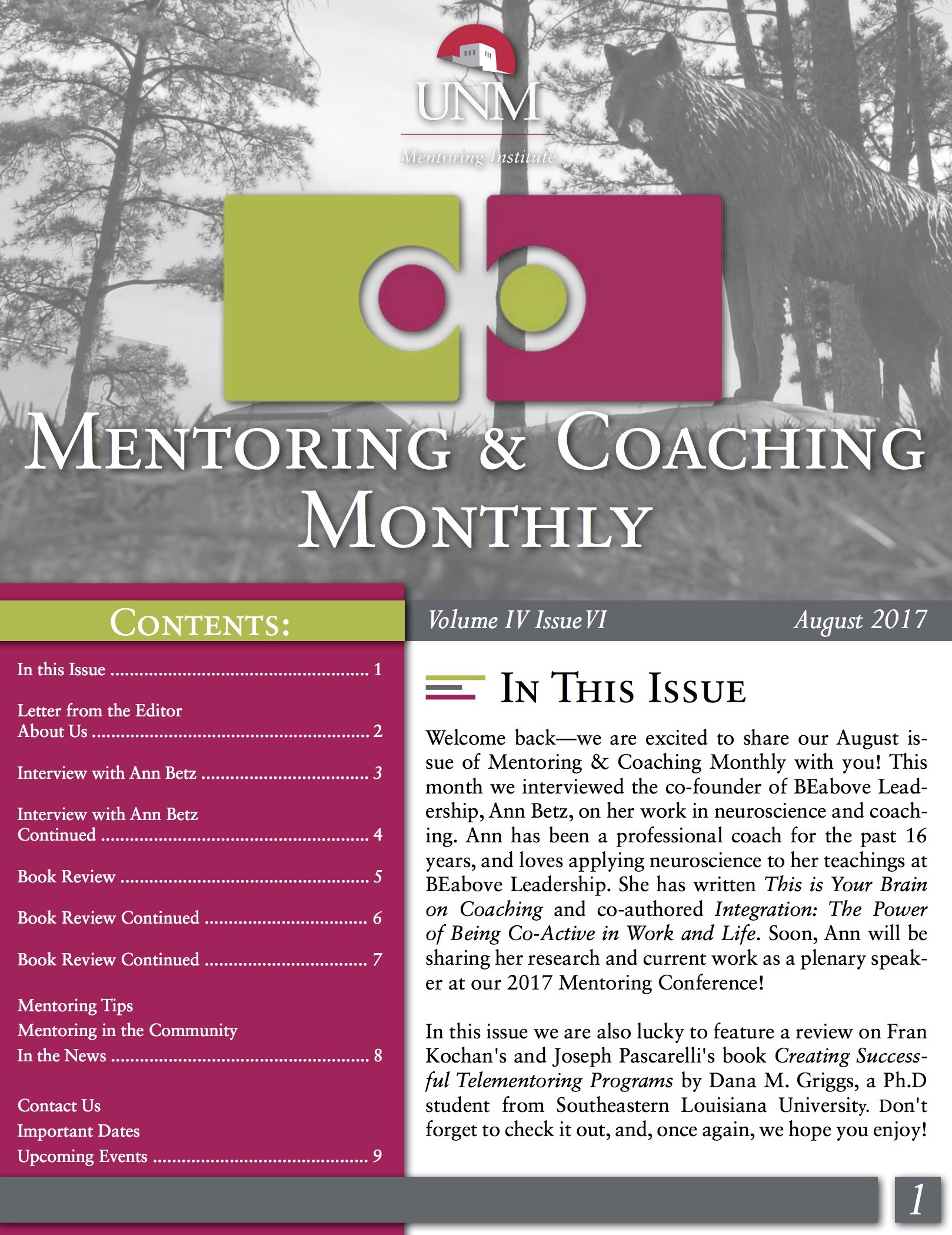 Ann interviewed by the University of New Mexico Mentoring Institute on the future of coaching and its connection to mentoring.
WEBINAR
Ann and Mandy Blake on Neuroscience and the Body
WEBINAR
Ann and Ursula on the Body and Coaching, ICF Toronto
PODCAST
Ann interviewed about Neuroscience, Life Coaching, and Trusting Dreams, on the Courage Hub podcast
PODCAST
Ann on Leadership, Executive Coaching and the Brain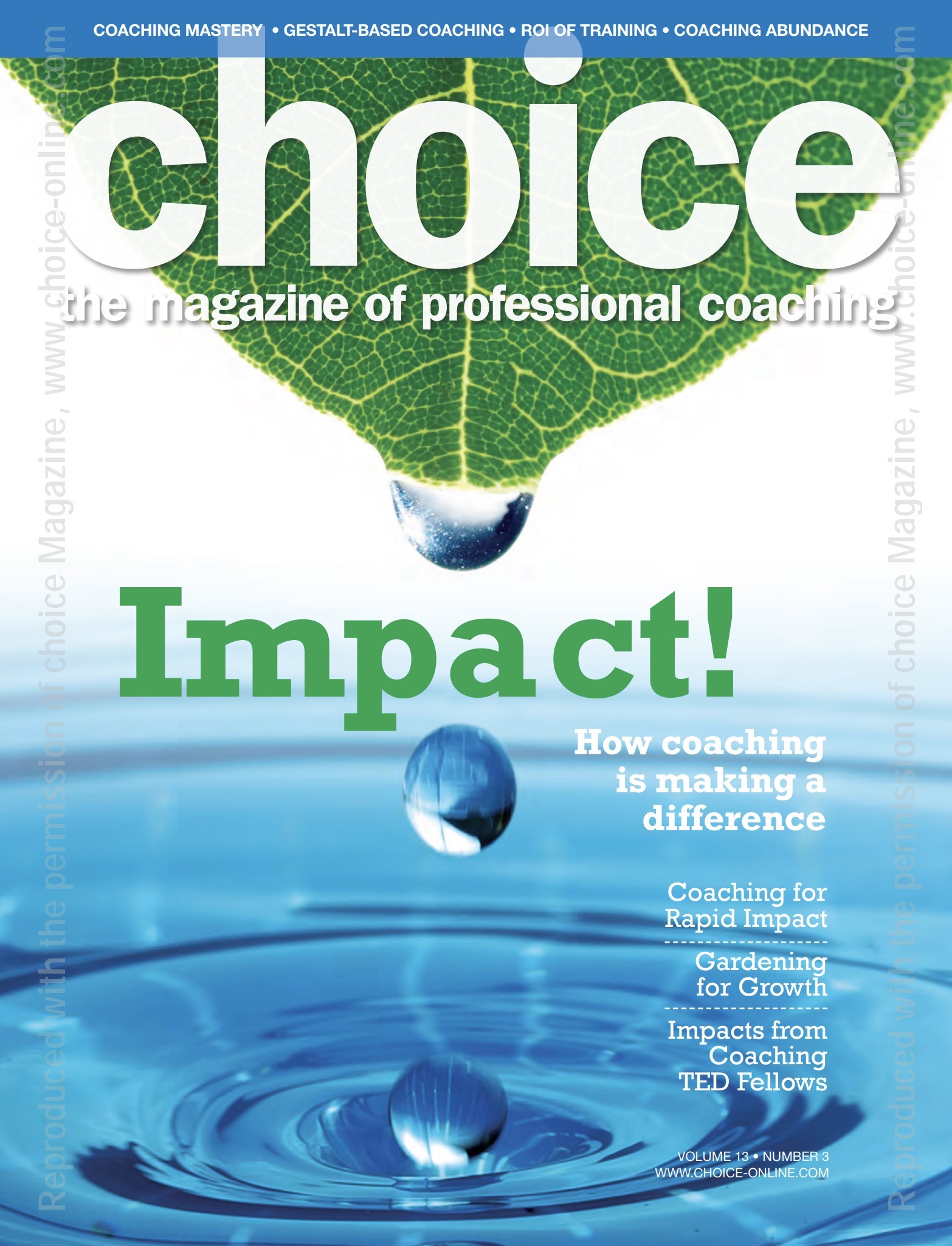 How coaching changes the coach's brain, Choice Magazine, October 2015
Click below for an article by Ann about how coaching changes the coach.
NOTE: there is a typo under the second point (Don't Judge). The sentence reads: "…in cross-examination, you never ask a question you already know the answer to," but it should read "you never ask a question you don't already know the answer to."
Published in, and reproduced with permission from, choice, the magazine  of professional coaching  www.choice-online.com
Thank you so much for your coaching during the Ohio Valley session last month. I've listened to the recording a couple of times, and also had another coaching session with one of the coaches who participated in that session.
It was an honor to have you coach me. I have been to your sessions at the Midwest Regional Conferences and your "Neuroscience and Consciousness" work has informed my coaching and now my life."
Spirit + Energy Podcast
Ann shares ideas on consciousness and the intersection of neuroscience and transformation
Coaching Tool
Ann demonstrates a coaching tool for your client's prefrontal cortex
New Book: Integration
Ann interviewed about her new book, Integration, on Voice of Evolution Radio
Brain Power
Ann featured in Oracle magazine: "Neuroscience shows that good management is a matter of the mind."