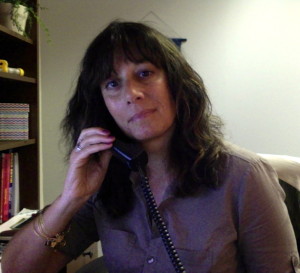 Vicki Cotter is a Leader and Coach who is known for her intuition, authenticity and backbone.   Vicki has spent most of her career working in the corporate world driving change, and sharing her perspective that work is a place where we can begin to heal the world, and where all people should have the opportunity for greatness.    Vicki is a skilled Organizational Development professional who has spent the majority of her career in Human Resources gigs in both large and small organizations.
Vicki is a continuous learner and a self-development junkie, and gets totally lit up when in support of the growth of others.   She has coached, trained, facilitated and developed leaders, leadership teams and individuals at all levels in organizations large and small, and in the US, Europe and Asia, and is known for her fierce courage and ability to speak the truth that is lurking in the corners.
In the past few years Vicki has become fascinated by the research on the intersection of neuroscience with coaching and leadership and feelings.    This work, she believes, is a life changer.
As for the Pedigree stuff, Vicki has a Bachelors Degree in Sociology, a Master's Degree in Human Resource Management, and has taken advanced coursework in Organizational Development.   She is a Senior Professional in Human Resources (SPHR), a Certified Professional Co-Active Coach (CPCC), and an Associate Certified Coach (ACC).  In addition to leadership training in the organizations where she worked, Vicki has completed both Leadership and coaching course work at the Center For Creative Leadership, and she is a graduate of CTI's Leadership Program.
Vicki is happily married, and has 4 grown kids and 2 cats (all amazing – the kids and the cats).  She loves to read, and her favorite place is anywhere there is an ocean.