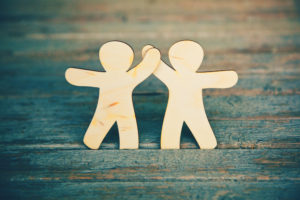 Deepening connection, improving communication, and enhancing understanding in romantic, family and professional relationships by diving into the principles of neuroscience and consciousness.
Even the most even-keeled partnerships occasionally run adrift, and we all need tools to keep us on course and relating in the most "above the line," effective way. Understanding the critical elements and responses of the neurotypical brain—and how this links to higher levels of effectiveness—can help any relationship prosper, thrive, and access the most profound connection and creativity possible.
In this fun, funny, highly interactive and non-threatening class, partners of all kinds (romantic, business, family, friends) and individuals will learn more about typical brain states, how they impact communication and intimacy, and simple things to do to create more connection, openness and effective work, play, parenting and/or simply relating together.
Open to all, partners and family encouraged to attend together, but this is not required for participation.
2017 Pilot price: $395 per person, $695 per partnership  ($100 off for any BEabove NCTC graduate or current program participant — use code NCTC).
June 3 and 4, 2017, San Francisco Area
9:30 am to 4:30 pm each day
Single: $395

Partnership: $695

September 9 and 10, 2017, Minneapolis Area
9:30 am to 4:30 pm each day

Single: $395

Partnership: $695