All Certified NeuroTransformational Coaches have first completed a recognized coach training program* before completing all four modules of BEabove Leadership's
Neuroscience, Consciousness and Transformational Coaching,
 a total of over 81 classroom hours (in addition to their core coach training). Upon completion of these modules, our certified coaches have then completed a rigorous
Certification Program,
which includes additional reading, review, coaching supervision and feedback. At the end of this program, they must pass a comprehensive written test (essay format) covering key neuroscience topics, as well as a one-to-one interview and coaching proficiency test. We're very proud to recommend all our CNTCs as transformational coaches and experts in the neuroscience of human development.
*in some rare cases, they may instead be trained as therapists — see individual information for more detail.
Sue Stock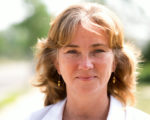 Sue understands that each one of us is on our own unique journey, and she also understands because of this each person's coaching needs will be different. Sue listens to where each client is on their journey and tailors her coaching to her client's individual needs.

At the core of her coaching is her belief that self-awareness is foundational on life's journey. Self-awareness impacts every relationship we have starting with self, moving outward to others, whether it is one-on-one, family or teams at work. Self-awareness impacts how we feel about ourselves, how we show up, how we relate, and how we lead.
Prior to coaching Sue spent her career in the design and construction industry, with over 20 years as a business owner leading large complex healthcare projects. Sue's passion for understanding human dynamics made her successful in building collaborative teams and providing strong leadership for consistently successful outcomes. Sue uses her experience to work with individuals who want personal and professional growth and supports them in building life leadership skills.
Since 2010 Sue has expanded her career into coaching with continuing education which includes Ken Wilber's Integral Theory (Core Integral - Boulder CO), Executive Coaching (Graduate program at the University of St. Thomas – Minneapolis, MN), Neuroscience, Consciousness and Transformational Coaching (BEabove Leadership), and Equine Assisted and Trauma Informed Coaching training (Natural Lifemanship Institute). She is a CNTC - Certified Neuro-Transformational Coach, an ACC - ICF certified coach, as well as being certified in EQi-2.0 and EQ-360 through MHS, Shift Positive 360, and holds to Energy Practitioner certifications.
Send Message to listing owner