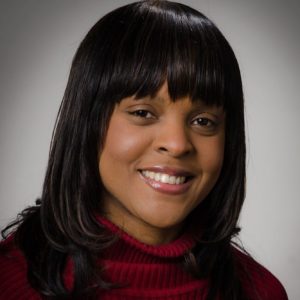 Before starting her own coaching business in 2020, Kisha worked for years as an HR leader at a large manufacturing company. Surrounded by left-brained executives, Kisha cleverly used her neuroscience-grounded training from BEabove to appeal to and support professionals who might otherwise be skeptical of coaching.
In her interview, Kisha tells us about the impressive transformations she facilitated in her previous role, and about how her neuroscience grounding is now helping her coach businesswomen to break through self doubt.
---
Tell us a bit about your work.
For 19 years I worked at a manufacturing/financial services company as the HR leader for the leadership development organization within the company. That's where most of my coaching services came into play, but as of December 31, 2019, I started my own coaching business called Your Power Unleashed. I was doing it on the side for about 2 years before I made the transition to full time.
My business is focused on helping business women and emerging entrepreneurs break through their internal glass ceilings of self doubt so that they can reach the level of business success they want to achieve. Most of the women I work with are employed within an organization, and most of them have a side hustle.
When did your training with BEabove take place? How long have you been using it in your work?
I met Ann when I was going through my CPCC certification in 2015. She was my facilitator for one of the CTI modules. I was there because I wanted to bring coaching to the leadership organization where I worked. We didn't have a lot of understanding of what true coaching was at the time.
We ended up bringing Ann in to facilitate the manager training program at my previous company. Her approach was neuroscience based which really appealed to the engineers we worked with.
In 2018 I did my Advanced Coaching Training with BEabove. It really piqued my interest after seeing what Ann could do at my previous company. I also went through the certification program.
At the time I was working with people who were mostly in their late 20s or early 30s who were working really hard trying to comply with the company's push for results. 70 to 80-hour work weeks were very normal, which brought in some unhealthy leadership patterns.
I was able to coach a lot of the leaders on how to manage stress, how to practice self care, how to have a coaching mindset in leadership, etc. I utilised the skills that I learned from BEabove to help the managers and leaders in the organization be more brain-friendly and emotionally intelligent leaders.
That's when I realized how often the women I was working with were holding themselves back. They were struggling so much with the inner critic. The coaching and leadership development work I was doing started to really change things for a lot of the high performing women in the company. I also started a blog on the topic and it resonated with many women outside the company as well. At that point, I knew I wanted to start doing this work on my own.
What drew you the BEabove training?
Before my BEabove training, I was working with a lot of corporate executives who were very left-brained. The neuroscience element gave me some science-based information and credibility with that audience. I could demonstrate that based on neuroscience, these tools would have a positive impact on their leadership style, and that better leadership would positively impact the bottom line. Neuroscience got the door open.
What is the unique way that you are using neuroscience, NCTC work?
I'll answer this question as it relates to my own business. A lot of people struggle with fear and self-doubt, and it prevents them from really pursuing the professional and business goals they want to achieve. A lot of times they think it's just them and their flaws, but being able to tie it back to the parasympathetic/sympathetic nervous system helps them understand that it's just a matter of how their brain is working.
They are able to realize their brain is actually functioning the way it's supposed to and it takes the emotion and the shame out of it so they can really implement the coaching tools I suggest to them. They get to a place where they can move from shame to honoring themselves and implementing practical steps to overcome their fears.
What has been the organizational impact? What has been the individual impact on clients?
When I was at my previous organization, I worked with a finance executive who was getting a lot of negative feedback within her team. She was getting the bottom line results, but she wasn't liked. Through our coaching, I asked her, "what kind of leader do you really want to be?"
Using the Seven Levels, I was able to walk her through how she could better integrate the results she wanted with the person she wanted to be. We also talked about how reducing her own internal stress through the neuroscience tactics we learned would help her show up as a more effective leader.
Just that one question created such a shift in her. In the months that followed, the feedback on her was so much better. She began to volunteer more and became more invested in coaching the people she worked with, rather than focusing strictly on performance.
How has this learning enabled you to go to places you would have otherwise been unable to go?
I'll reiterate the fact that as a coach, it's challenging to get credibility with corporate executives. This Neuroscience, Consciousness and Transformational Coaching Program really gives that credibility. On the business side, it differentiates my business from all the other coaching businesses out there because there is that scientific grounding to it.
Tying it back to the brain is something that not many coaches are doing, and it gives people realizations about themselves that a lot of other coaching strategies don't.
You can learn more about Kisha's coaching business on her website.