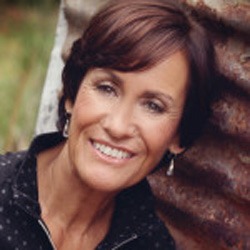 How many times have you invested in a ticket to an exciting conference or seminar, only to find yourself feeling overloaded with information, exhausted by the long hours, and unsure how to integrate what you've learned?
What if rather than packing in "value", trainers and presenters made brain friendliness a priority? What if, as a trainer, there were a way to ensure your content was both information rich, and designed for maximum engagement?
This month, BEabove is opening the doors to an online program — Creating Brain-Friendly Training — designed to teach you how to optimize your offering for maximum impact on the brain, based on the principles of neuroscience.
I sat down with Ursula Pottinga, one of the BEabove founders, to ask about where the idea for this program came from, and just why it's so important that we make our trainings brain friendly.
---
Why did you and Ann decide to create the Creating Brain-Friendly Training program? Why is it needed?
Ever since we started digging into neuroscience and learning how the brain works, we noticed a big shift in the way we approach our own trainings. Knowing what human beings need in order to be fully engaged has had a huge influence on how we teach.
We've also had so many students tell us that our trainings are the most engaging and useful they've ever attended. That made us think: what do we actually do in the training room, and how could we help other people do it, too?
So, we have created this program to support two different aspects of training:
1) How workshops and presentations are designed; and 
2) How leaders themselves engage, hold space, and create an atmosphere of learning.
We looked deeply at our own process of training and creating curriculum and essentially reversed engineered own technique so we could share our brain-based approach with you.
There are a lot of "standards" out there about how a training "should be". You should have a Powerpoint, for example, or your should have handbooks, or you should remain professional and avoid too much humor. We have turned all of that on its head in this program.
Why is it so important to make training brain friendly?
We as trainers and coaches spend so much time designing trainings so that they are useful and serve people. We want our participants to absorb the material and get the most out of it. But the truth is, even if the material is great, if you don't consider what your participants' brains needs, they will become disengaged. We don't want that to happen.
And on the flip side, think of how many times you've sat through a training where you felt totally overloaded with information, tired, and distracted. We think it's our fault that the learning doesn't stick, and we leave wondering, "Why did I go? Why did I spend the money?"
We believe it is the curriculum designer's responsibility to make sure that the participant's brain is engaged. We want to bring this to trainers so their participants can start getting the most out of their time and investment.
How does the brain like to learn (generally speaking)?
Think about when you were a kid. What class and what teacher were you most excited to go to, even if the subject wasn't necessarily your strength?
The way we love to learn as children doesn't really change as we grow. We want to have fun, we want the content to be relevant to us personally, and we want it to be structured in a way that is stimulating but not overwhelming. It needs to be exciting and novel, but not so dense that the brain gets overwhelmed. Our program teaches you how to find the perfect balance.
What aspect of Creating Brain-Friendly Training are you most excited to share with students?
One of the things we're really excited about is what we call the 7 Keys of Brain-Friendly Training. These keys apply specifically to the context of training, such that they are like a roadmap, or even a checklist. If you utilize even 5 or 6 of these keys in your training, your presentation is going to be rock solid.
How will the content in this program impact the businesses/careers of the students who participate?
Think of it this way: when people attend an excellent seminar, it sticks with them. They want more, and they become fans and repeat clients. It's one of the most effective ways to grow a client base. I see this in my own coaching practice – the organizations that love the training I do, come back. They recognize the value of the work I do, and the way I do it.
The other thing is, this training will give people confidence and guidelines to follow so they know they're doing the right thing. As a trainer, there are programs to teach us how to become better trainers, but who looks at it from a neuroscience perspective? This approach is unique and very applicable.
Whether you're a beginner trainer or a seasoned trainer, there's enough new stuff here that you will leave feeling a whole lot more confident about your offerings.
Learn more and register for Creating Brain-Friendly Training >>