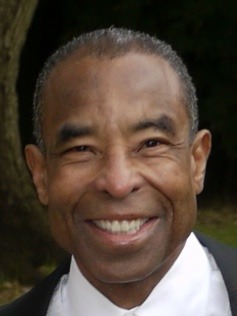 Eric Collier completed his training with BEabove four years ago, but says he feels like he has been doing this work forever. "I've been dealing with an infusion of neuroscience and mindfulness practices in my work for some time, and it was like the angels sent Ann and Ursula to me. The connection between coaching and the way our brains work is very logical. It made perfect sense."
Today, he uses the tools he learned in Neuroscience, Consciousness and Transformational Coaching (NCTC, our advanced coaching program for experienced coaches) and Train the Trainer to raise the level of mindfulness and performance in organizations across the country, one of which happens to be the US Department of Education. In today's volatile political climate, Eric says these tools are often in greater need in the personal realm than the professional one.
---
Tell us a bit about your work.
I run a coaching and consulting firm called Bottom Line Solutions which is about 25 years old. I do organizational development work and coaching work with individuals and management teams aimed at raising their level of performance such that they in turn can raise the level of performance in their organizations. I work largely with teams of people using the Seven Levels™ tools in workshop format, and have been working with the US Department of Education in recent years.
When did your training with BEabove take place? How long have you been using it in your work?
Probably four years ago but it feels like I've been doing this forever. I first got interested in neuroscience and mindfulness/meditation probably 12 years ago. I like knowing how things work. The work of Daniel Siegel and other mindfulness folks like Eckhart Tolle have really inspired me to dig into those areas. I've been dealing with an infusion of neuroscience and mindfulness practices in my work for some time, and I was introduced to BEabove by a former client who had attended one of their trainings. What Ann and Ursula were doing was what I had been trying to do by myself for years – why was I reinventing the wheel?
What drew you the BEabove training?
The connection between neuroscience and mindfulness really made sense to me. The connection between coaching and the way our brains work makes a lot of sense, particularly for people who have a good level of self-awareness. It's very logical. It was like the angels sent Ann and Ursula to me. It made perfect sense.
What has been the organizational impact? What has been the individual impact on clients?
I'll use a story to illustrate this. I was using the circle process with a client, which is a great tool for reframing. Below the line thinking leads to emotional overwhelm, so in the circle process we break that down. What happened with this particular client is that he started to see the words as conditions. We'd already spoken about the fact that conditions by their very nature are temporary. Everything in this universe is temporary. The impact was that he began to hear below-the-line energy based on the language that people were using to respond to his questions. He could then respond from an above-the-line place. What does the above-the-line word have to say to the below-the-line word? The superior energy of the above-the-line word is now speaking to the below-the-line word. He was then able to put this into practice.
The circle process is perhaps the easiest tool to use. It is so powerful in creating the neural correlates of effectiveness. For a person who is committed to being effective, it is really hard to stay below-the-line when they're being spoken to from above-the-line. In that type of conversation you capture the useful information from the energy. That information is dealt with from the stronger below-the-line energy and information.
In the context of my work in the Department of Education, things aren't easy these days here. When you're operating in an environment that you don't view as being very hospitable, you have to create a bubble around yourself so that you breathe clean air within your own atmosphere. The Seven Levels™ and their corresponding tools allow you to separate the situation you're in from your feelings about the situation. When you can do this, it puts the situation out there to be examined by itself. When I become identified with the feelings I have about a situation, it's within me. The stuff that's happening in the system that you're operating within probably isn't solvable by you. You have to create some ability to see it as it is, without being at the mercy of how it is.
The Seven Levels™ also get to the personal side of things; there's the organization and what's happening inside of it, and then there's me and my life. What I've been told many times by clients is that they are able to take what they've learned with me into their whole lives. Even when their organizational life is less than what they would like, their whole lives are pretty good. They can begin to see their existence more holistically. I've been told many times that what they've learned in our work together is more useful at home than at the office.
I did a workshop with a group of elementary teachers in DC that illustrates this. Teaching today is very stressful. We got people reconnected to why they had dedicated themselves to teaching in the first place. Getting back in touch with their intrinsic motivation for being there automatically put them above the line at the start of the workshop. Now when we get into a discussion of the Seven Levels™, they are seeing the below-the-line stuff from the perspective of their intrinsic, above-the-line motivation to teach. In this way everything becomes much more manageable.
How has this learning enabled you to go to places you would have otherwise been unable to go?
Now I talk about my work differently. For example, when I was in a meeting as a part of 100 Black Men of America with a group at the University of Texas, they were talking about how busy they are and how overwhelmed they get. I made a comment about how managing time is a little like drinking from a fire hose: you really can't manage time, but what you can do is be deliberate about how you use it. You can step away from the idea that you can control time and instead think, "What am I doing with my time?" I wouldn't have approached the conversation that way had it not been for my experience with the frameworks of how our emotions work, how the brain works, and how that relates to what we feel in the body.
My work with BEabove has also opened up the opportunity for deeper work with people. Understanding wounds and healing fields for example, and how they affect us going forward. The fact that emotional pain just goes dormant, it doesn't go away, as well as deeper work with climbing the ladder with the Seven Levels™. I can see things differently. A byproduct of the work is a strengthening of my intuition system. I can tell the difference between my intuition system and when the voice inside my head is not the result of my intuition system but my judgment and analysis. I can be the judge and some really remarkable things start to happen. People start to tell the truth. Authenticity begets authenticity. If I hear the voice of intuition, usually it speaks in questions. If I hear that voice and I raise something and the person I'm talking to isn't ready to talk about yet, they'll tell me. Because I am attentive to the seven non-verbal cues, I am able to listen with my whole body. I am now able to listen for understanding as opposed to listening to respond to just what's being said.
And it's fueled a thirst for learning more – more about our being able to manage our neural biology effectively. What's happening in the system when people are below the line? What's being activated when people are above the line? When we engage with people from the perspective of the Seven Levels™ and the underlying neuroscience, it's easier for people to connect with I think. It's given me a great sense of the work that I want to do.
Learn more about Eric's work here.