For teachers, youth workers, and parents 
Have you ever wished there was an owner's guide to the developing brain that you could share with your 10-18 year-olds? One that would not only help you understand their brains better, but would also give you practical methods for teaching them how to better understand, manage and develop their own? Now there is!
Program Overview
In this powerful, highly interactive two-day program, you'll receive tools and techniques to help young people:
Build essential "grit" and resilience through the understanding of neuroplasticity and change
Deal with overwhelm and stress more effectively
Understand their own motivation (and the impact on their brain of being under-stimulated)
Explore the difference between being "on task" and being inspired (and how to better access both)
Become more aware of reactive tendencies and develop practical tools and techniques for recovery
All tools and concepts can either be taught as stand-alone lessons, or embedded within day-to-day teaching/activities.
NeuroAcademy gave me and my team tools that are easy for young people to understand, remember and refer to. In our work coaching youth at risk, we have been able to use all the concepts and practical tools we learned, and are seeing the youth gain self-awareness, reflect more readily on their choices, behavior and results, and learn to better self-manage their emotions. The training with BEabove leadership has deepened all of our skills as coaches working with this challenging population. Thank you for bringing this awareness and wisdom to the coaching world. You have helped create a better world for the youth and all the people that interact with them!~Carol McClean, ShiftHappens
Bringing NeuroAcademy to Your City
NeuroAcademy operates on a sponsorship model, with a local not-for-profit, school or district supporting costs and logistics. The local sponsor may choose to bring us in to work only with their own staff or teachers, or serve as a convener, charging a training fee to each participant (maximum 36 participants) to recoup costs. Please contact [email protected] for pricing.
The sponsor provides training room, tea, coffee and snacks, and manages all local promotion and registration. We provide customized marketing materials and will also promote in our networks and on our website, if desired.
Please contact [email protected] if you are interested in bringing NeuroAcademy to your organization or school.
As a front line youth worker whose role is to assist youth in achieving their goals, understanding how to determine and assess "readiness to change" is key in making successful referrals that lead to positive outcomes. The facilitators of the workshop did an excellent job in using a wide range of engaging activities to educate the group on their key findings. Anyone who is in a position where they are working with people who are motivated to change could benefit greatly from this training. After all, Neuroplasticity truly is a 6-syllable word for hope. ~Alex Pollard, London Community Outreach
NeuroAcademy is a partnership between neuroscience and human development experts BEabove Leadership and education experts Phoenix Educational Consulting.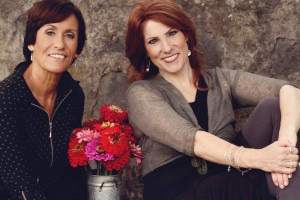 The founders of BEabove Leadership are true experts in the field of human development, with over 15 years' experience training and consulting in the fields of education, youth development and coaching. Trained at the graduate level through both the NeuroLeadership Institute and with Dr. Daniel Siegel, Ann Betz and Ursula Pottinga bring a rigorous understanding of cutting-edge neuroscience and its application to brains of all ages.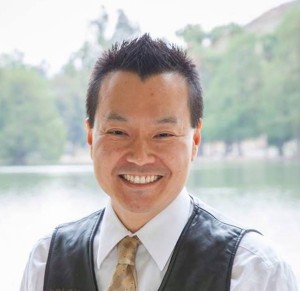 Phoenix Education Consulting's founder, Shay Sun, has been working with the minds of young people for over 16 years. In 2007-2008, Mr. Sun was honored as Riverside Unified School District's Teacher of the Year. Fascinated by his own brain, Shay has attended conferences, trainings and workshops to become more empowered and more equipped to educate and coach others with the brain in mind.