Are you ready to take your training as a coach to the next level?
To more confidently guide your clients toward increased effectiveness and expanded consciousness?
To deepen your own understanding of how the brain works and ground the concepts you know to be true in cutting-edge neuroscience?
Neuroscience, Consciousness, and Transformational Coaching (NCTC) is a four-module training designed to give you, the experienced* coach, a scientifically grounded understanding of human development and transformation in a fun, playful and integrated way.
*Prerequisite: classroom trained by an ICF-accredited coaching school
---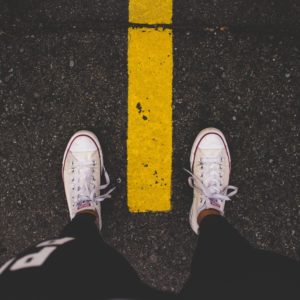 Where This Program Will Take You
This program demystifies coaching by presenting scientific proof for its effectiveness based on its impact on the brain.
In addition to bringing in cutting-edge neuroscience, we (Ann and Ursula) draw on our combined 30 years of coaching and training to make it all real, applicable, and highly useful for you as a coach.
Using our "7 Levels of Effectiveness" model, this program dives deep to create a powerful roadmap to consciousness and higher levels of effectiveness in all areas of life.
You'll add legitimacy to your practice by moving to the cutting edge of coaching science. If you want to expand your client base, this program gives you language to communicate how and why coaching works, enabling you to effectively sell coaching anywhere and to anyone.
---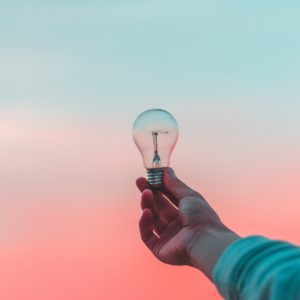 Why NCTC?
This program powerfully weaves together coaching + consciousness + practical, irrefutable neuroscience to take you through an inside-out process that ensures you'll understand the material deeply in your core.
It is transformative in nature, giving you both highly effective new tools as a coach and deepened personal awareness as a human being. Classes are highly experiential, with many multi-sensory techniques for learning and remembering the complexities of the brain.
If you're a science geek, you'll love the rigor and applicability of the information. If you're a creative type, you'll enjoy the opportunity to play right in the brain, as well as the easy-to-use tools.
---
[stextbox id='outline']
I'm not a science person. Will this be over my head?
Don't worry! This program is designed to be fun, accessible and experiential. There are no prerequisites (apart from classroom training by an accredited coaching school) and the material is delivered very intentionally in ways that make it digestible by folk of all backgrounds. In fact, we've used these tools with teenagers to great success!
[/stextbox]
---
Program Overview
MODULES 1 + 2: Effectiveness and Change + The Power of Integration
The Seven Levels of Effectiveness—a model of human development. Brain and neurobiological changes at each level. Coaching tools and strategies for different levels of awareness.
Neuroplasticity—the art and science of creating lasting change. What does it take, how does it work? The current research on brain growth and health. Coaching tools for creating positive neuroplasticity.
The Pre-Frontal Cortex—the most advanced part of our brain. The delicate chemical balance and how it is impacted by stress. Tools and strategies for managing stress. How to help your client stay at maximum brain effectiveness.
Experiential exercises and practical tools for using this knowledge directly in your coaching practice:

Help your clients shift more easily in ways that stick

Understand how each of the core skills and tools of a professional coach are working in your client's brain, so that you can use them even more effectively

The Right and Left Hemisphere—the classic polarities of our brain, how to move clients from chaos and rigidity to freedom and structure.
The Default Mode and Task Positive Networks—why it's so hard to be and do at the same time, tools for incorporating both more effectively.
Integration and Effectiveness—the power of becoming more integrated in many brain regions, its link to effectiveness, tools and strategies for working with clients.
Saboteurs and Limiting Beliefs—where they live in the brain and how neuroscience can help your clients identify and transform areas of habitual negativity and disempowerment.
MODULES 3 + 4: Connection and Intuition + Energy and Presence
(prerequisite: Modules One and Two)
The Human Intuition System—a complex interrelated network of below-consciousness information. Demystifying intuition and finding new ways of knowing, including the heart and gut brains, the vagus nerve, sensory cues, and more.
The Brain-Mind-Body Connection—how to tap into the body's awareness, exploration of somatic coaching, expanding awareness of how we "think."
Our Social and Interconnected Brain—how we impact and are impacted by each other in ways we are not always consciously aware of.
Human Wounds and Healing Fields—groundbreaking research from the field of psychoneuroimmunology on how our early experiences shape our brains and biology, including breakthrough techniques for shifting early trauma.
The Coach's Intention and Belief—impacting your clients from your intention.
Mindfulness, Attention and Presence—the latest research on mindfulness, new tools and strategies for working with clients.
Consciousness and Conscious Creation—Accessing broader fields of consciousness, the collective brain beyond the individual brain, creating from "WE."
Evolving Past Coaching—What's next? How to coach clients who have evolved past coaching: coaching as a conversation for continuous evolution
56 ICF Core Competency CCEUs for all modules
---
Location + Timing
Hotel MdR (A DoubleTree by Hilton)
13480 Maxella Ave
Marina Del Rey, CA 90292
//
MODULES 1 + 2: February 1-4, 2018
9:30 to 5 pm each day
MODULES 3 + 4: April 26-29, 2018
9:30 to 5 pm each day
---
Why This Timing?
We divide this training into two four-day sessions because are committed to both depth and breadth as we explore the neuroscience of coaching and effectiveness.
The eight days of in-person training are rich with experiential processes and authentic practice, and are designed to ensure that students leave feeling they've completely mastered the material.
This is our flagship program at BEabove and we only offer it 3-4 times a year in the US. Our locations are always changing so if you're in the Los Angeles area, now is your chance to take part in this career- and life-changing course!
---
[stextbox id='outline']
Neuroscience isn't part of my practice or background. Will this really apply to me?
At the core of the program is consciousness, not neuroscience. Everything we do is about helping people understand where they are. The tools we share are geared toward increasing awareness and helping shift consciousness; neuroscience helps us understand why this works!
[/stextbox]
---
Price
Full program price: $2795
Early-bird special through 12/15: $2495
Pay in full: $2495
Payment plan: $1300 x 2
[maxbutton id="1″ text="Register Now" ]
Modules are not available for separate registration, only as complete cohort package. (We do make an exception for those who need to make up a module from a different location or a previous California series. Please contact us here.)
---
[stextbox id='outline']
I'm coming from an academic/research/neuroscience background. Will this program be rigorous enough for me?
This program offers an expanded view of critical areas of the brain/body experience and their connection to greater levels of effectiveness. In other words, it's way more than basic neuroscience. We touch on many areas of the brain we haven't seen discussed in any other programs.
[/stextbox]
---
Words from Graduates
"I can't thank BEabove Leadership enough in offering what, to me, was the missing link in my coaching: neuroscience. Ann and Ursula have married coaching and neuroscience together beautifully and are an inspiration to me. I completed their coach training and certification programs, and they have recharged my batteries as a coach and helped me to see a new directions for my practice. Thank you, BEabove!"

Jennifer Riggs, JD, CPCC, CNTC
"As an experienced coach, I spent the past few years searching for new techniques and methods that would invigorate my interest in coaching and enhance my coaching effectiveness with clients. BEabove Leadership's Advanced Coaching Series and Advanced Coaching Certification were exactly what I was looking for! The instructors are able to explain neuroscience research and concepts in ways that are accessible, useful, and easily understood by coaches. I like that the neuroscience-based training gave me a scientific foundation for explaining to clients what I knew intuitively and energetically for a long time. The training is very experiential, instructionally sound, and fun! The knowledge and tools I gained through BEabove Leadership have turbo charged my effectiveness in both my executive and life coaching work. My clients are literally "wowed" by the impact of BEabove's coaching tools. BEabove's training gets my highest recommendation."

Dan Johnson, CPC, CNTC
Executive, Team and Life Coach
"My private executive and personal coaching practice absolutely took off the moment I found BEabove Leadership. I am a professionally credentialed coach with bachelor's and master's degrees in psychology, but prior to meeting Ann and Ursula, my work life felt a little unplugged and directionless. It felt flat. When I signed up for my first workshop with BEabove, that completely changed. I discovered a foundation with the Seven Levels platform from which to not only grow my toolbox, but to more importantly grow my confidence. And it was all so fascinating, delightful, and fun! BEabove did more than just expand my clientele and my business — and it definitely did that — it provided the missing link I had no idea I was missing. Ann and Ursula helped me connect my heart to my work. For that I am so grateful."

Kristy Sweetland, MA, ACC
Coaching To Come Alive, LLC
---
Connect Your Heart to Your Work
Recharge your batteries and discover a new direction for your practice.
Most of us enter the field of coaching to affect positive change in the world. Our early careers are fueled by altruism and a belief in higher human potential, but before too long, we realize that our certifications can only take us so far.
It's not uncommon for us to feel stuck – confident we can elevate our work but in need of a program that can meet us where we are.
NCTC will give you a foundation from which to not only grow your toolbox, but more importantly, your confidence as a coach. By leveraging the most current understandings of human development, this course will add capabilities to your repertoire and value to your clients' experience. Put simply, it will put you on the cutting edge.
It will re-invigorate your interest in coaching, expand the possibilities for your business, and enhance your effectiveness with clients. As Kristy says, it will help you "connect your heart to your work."
Register now to become a part of our winter 2018 cohort. We would love to have you!
[maxbutton id="1″ text="Register Now" ]
---
A Message From Ann and Ursula
One thing we love about coaching and coaches is that, for the most part, we are conscious change agents and forces of good in the world. At BEabove Leadership, we're passionately committed to helping coaches create a more balanced, creative, thoughtful, harmonious, "above the line" world — for themselves, their families, their clients, and the organizations they contribute to.
We do this through an exploration of consciousness we call the Seven Levels of Effectiveness, which is so much more than an intuitive model — it's a scientifically grounded, no-kidding, verifiable and real road map of personal, group and organizational awareness.
Although we are completely intrigued by neuroscience and are somewhat known for our contributions to the grounding of coaching in science, what we are even more excited about is the intersection of science, consciousness and the powerful tools of professional coaching.
We'd love to have you join us on this journey in 2018. It's both a personal and professional exploration of what it is to be human, taught with great respect, humor, fun and a whole big dose of play. You'll come out energized and fueled, with a deeper understanding of how to impact those around you and live in greater harmony with yourself.
---
F.A.Q.
Q. What is the prerequisite for this series?
A. You need to have completed classroom training with an ICF accredited coach training program. You do not need to be certified.
Q. Can I take part in this program if I am NOT a coach?
A. We're sorry, but this series is designed with the experienced and trained coach in mind. We build on your existing skills and experience as a coach, and add neuroscience and consciousness understanding to what you already know.
If you are interested in a neuroscience based training for people who develop and work with others, please check out our Human Consciousness Architecture Program: https://www.beaboveleadership.com/human-consciousness-architecture-advanced-development-program/
Q. Are all courses live?
A. Yes, the Neuroscience, Consciousness and Transformational Coaching Advanced Coach Training Series classes are all held in person. Our work is comprehensive, deep and highly experiential. We provide lots of diverse ways to learn the tools and concepts and practice the tools using your own real life situations and issues.
Q. Is there a certification available?
A. Yes, we offer an 18-week virtual certification program after completion of the complete series. Here is the link to more information: https://www.beaboveleadership.com/coaching-certification-program/
Q. Are there new tools provided that I can use with my clients?
A. Yes, there are approximately 25 new tools offered in the series. You can use all the tools and handouts with your clients in one-on-one coaching relationships.
Q. Can I use the materials to train groups and/or organizations?
A. These tools are designed, taught and practiced in the context of one-to-one work with individuals. After completion of the series and our Certification program, we offer a train-the-trainer and license program that will give you the tools, practice and license to use this work with groups and organizations. Information on the train-the-trainer can be found here: https://www.beaboveleadership.com/train-the-trainer-beabove-licensing-program/
We also allow a limited use of the tools and concepts under U.S. "fair use" guidelines, which requires that our material not constitute more than approximately 10% of the total material presented. This would be about 20 minutes of a three-hour training, or under an hour of an eight-hour training day.
Q. How many hours can I miss of a workshop weekend?
A. We ask that you not miss more than two hours of any module.
Q. Do I get ICF CCEUs?
A. Yes. Each program has the amount of ICF CCEUs listed on the website.
Q. Do I have to sign up for the whole program?
A. Yes, you do. Our program is designed so that each module builds on the next, with the full picture of how the human brain, body and energy field relates to consciousness and is impacted by coaching becoming clear as you travel through the four modules.
Q. How can I get the most out of the series?
A. We recommend clearing your schedule of all other commitments so that you have ample time for reflection and sleep during the program. We found that when students try to manage stressful work or family commitments during the modules, it has can have a detrimental impact on their ability to absorb the learning. We also recommend practicing all the tools in between each module so that you get them in your bones.
Q. How do I register and is there anything I need to know about the registration process?
A. You can register on our website under the link for the location you wish to take this program. We take either PayPal or credit cards. Upon registration, you'll receive a welcome note from our assistant, Patricia Orr. We'll also send you an ebook on the Seven Levels, which we encourage you to read before the first Module.
About two to three weeks before each module, you will receive a letter with logistical information and a PDF of all the handouts you need for that module. Please print these and bring them with you – you will need them in hard copy format.
A couple of additional notes:
1. If your email address is different from the email address you use in PayPal please let us know as soon as possible and also make sure to notify us if you do not receive any communication from us (if you do not receive a welcome letter, please also check your spam folder).
2. We also appreciate you letting us know if you want a different name on your nametag than the one your registration is under.
3. Courses are set up as cohorts in one location, but if you need to do the modules in different locations, that is fine. just be sure to let us know where you plan to attend each module if you will not be attending all sessions in the location where you registered.
[maxbutton id="1″ text="Register Now" ]