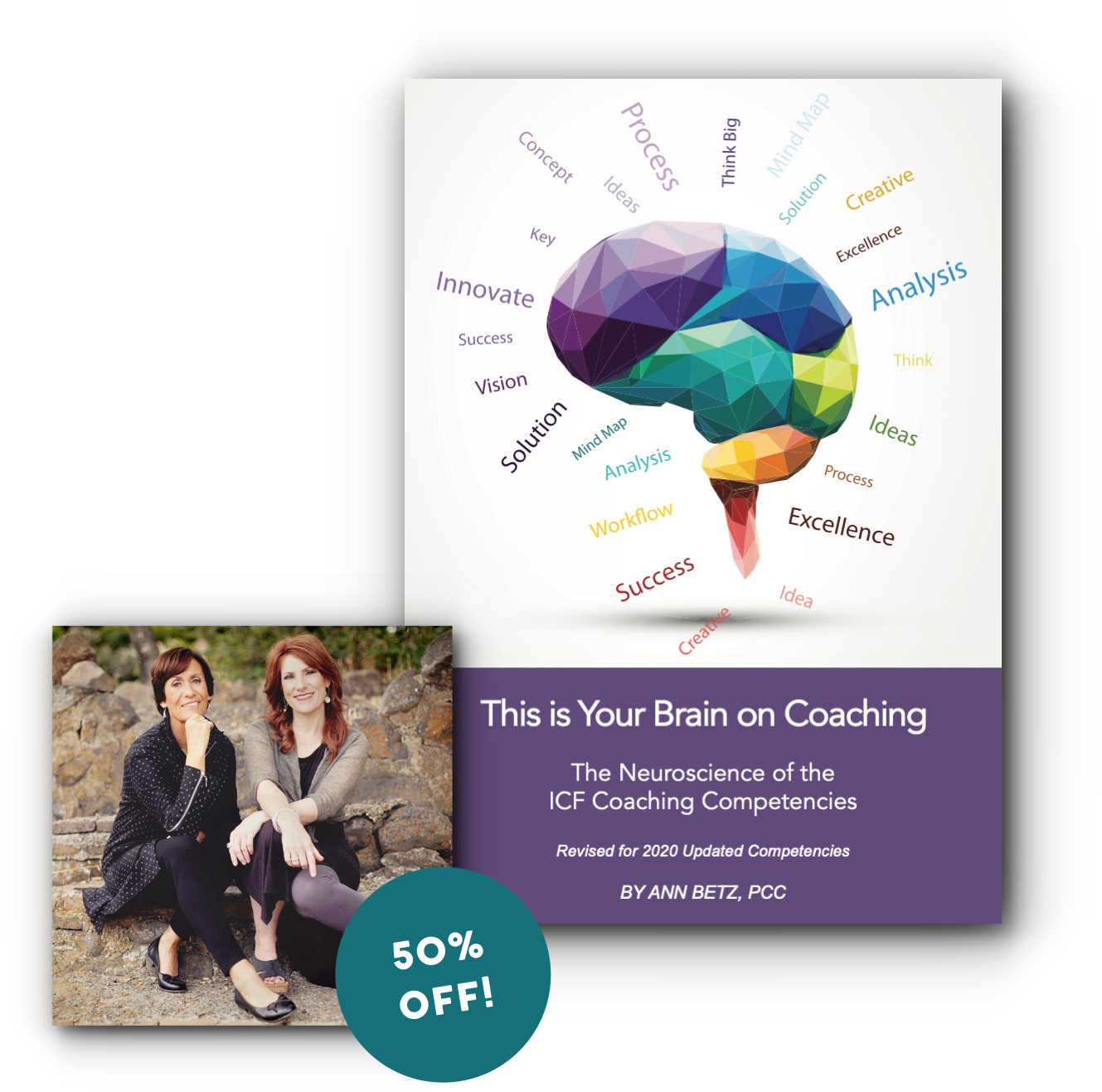 Grab our Ebook for Just $7.96 – Half Price!
*This is Your Brain on Coaching: The Neuroscience of the International Coach Federation Coaching Competencies
Enter your email address to receive your 50% off coupon code and instructions for download!
Normally $15.95, this ebook never goes on sale! Don't miss this chance to get it at 50% off!
Written by neuroscience and coaching expert Ann Betz, CPCC, PCC, this ebook is for you if you've ever wanted to understand how the ICF Coaching Competencies align with current research and understanding of the brain. 
This 51-page ebook explores all 8 ICF Coaching Competencies AND their many sub-competencies, mapping current neuroscience research to the skills, tools, and ways of being that professional coaches must demonstrate.
*Ebook revised for 2020 updated ICF competencies. Even if you already have a copy, this one is new!
The Heart of Coaching Giveaway runs from Thursday, February 4 – Saturday, February 20, 2021, ending at midnight EST.
All "The Heart of Coaching Giveaway" contributors are independent business owners and are operating with, but SEPARATELY from the "Heart of Coaching Giveaway" promotion.