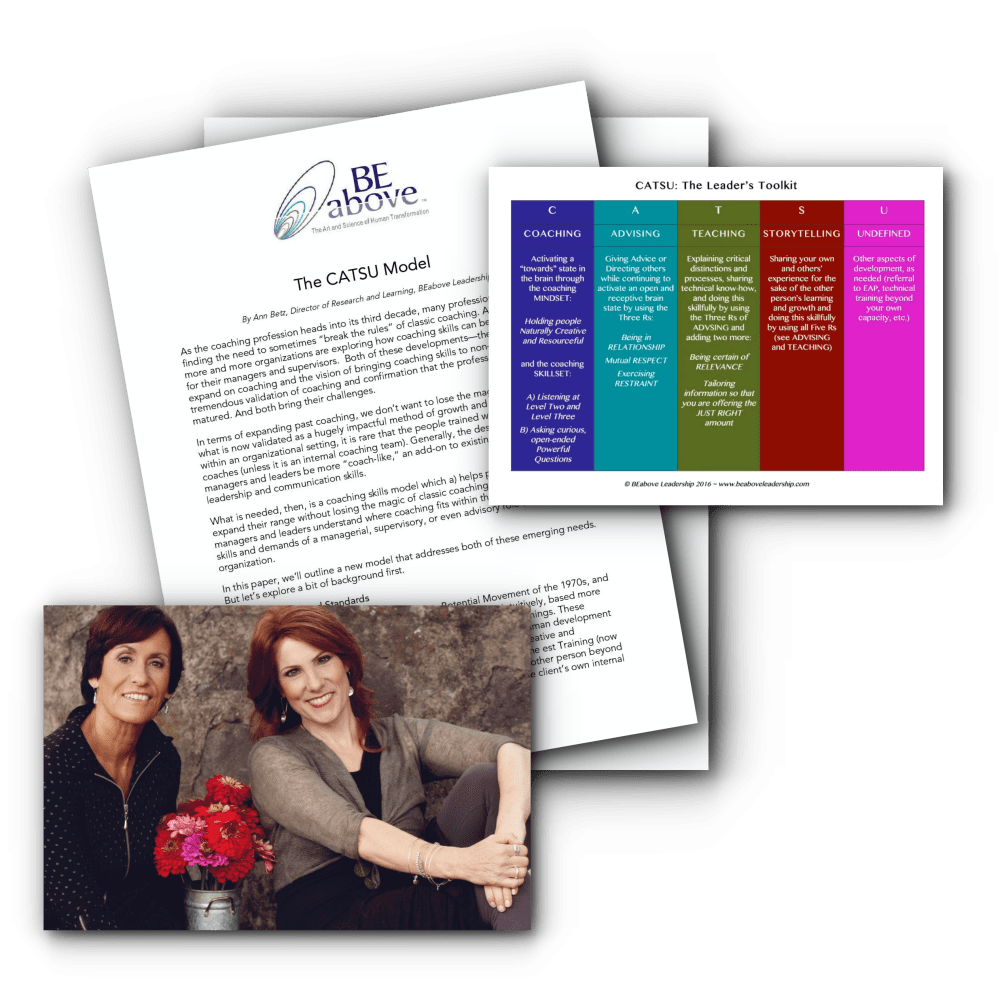 Free white paper, PDF and 60-min video
Moving Past Coaching: A Practical Model for the Next Evolution of Human Development
As the coaching profession matures, many coaches are finding the need to sometimes "break the rules" of classic coaching. Not being able to offer useful advice and direction, for example, can at times can feel stifling and even unfair to the client.
Our CATSU model is the latest in scientifically-based human development and outlines a process for helping professional coaches expand their range without losing the magic of classic coaching. 
With this free gift, we'll walk you through how to use the CATSU model and why it fosters human development in the most engaged, passionate and effective way.
Gift includes: printable PDF of the CATSU model, white paper outlining where it fits into today's coaching world, and a video where creators Ursula Pottinga and Ann Betz explain why it's so powerful and how to utilize it in coaching engagements. 
The Heart of Coaching Giveaway runs from Thursday, January 30 – Saturday, February 15, ending at midnight EST.
All "The Heart of Coaching Giveaway" contributors are independent business owners and are operating with, but separately from the "Heart of Coaching Giveaway" promotion.