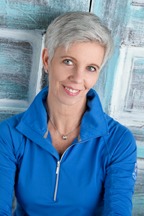 Jean Davidson brings 25 years' experience in business, education, consulting and coaching to her work. Her background includes consultation, management, training, facilitation and coaching in the healthcare, financial services, retail, pharmaceutical, technology industries as well as higher education and government.
Jean has expertise in team and leadership development, leadership coaching, as well as the development and successful implementation of strategic business initiatives. Her passion lies in working with the human and cultural elements of change, team development, communication skills, and coaching leaders to reach their full potential.
Jean is an Insights Licensed Practitioner, accredited in Insights Personal Discovery, Team Effectiveness Navigator, and Transformational Leadership as well as a CPCC, Certified Professional Co-Active Coach. CNTC is her latest certification. She is ICF (International Coaching Federation) credentialed and serves as Membership Chair on the ICF-Minnesota Chapter Board. She holds an Ed. D. in Organization Development from the University of St. Thomas (UST) where she is an Executive Fellow in the Organization Development and Change doctorate program. Her research focus is leadership transition and organization change. at her Alma Mater, UST.
In her spare time she might be found teaching Jazzercise (33 years as an instructor), working on her "leaders in transition" book, developing a model/tools to increase one's capacity to notice, studying neuroscience, being "crafty", or spending time with her family (husband, 3 children, 6 grandchildren, and 2 Siberian Huskies) where she lives in Woodbury, Minnesota.