BEabove Conference 2022
May 15-17, Santa Fe, NM
The Science of the Mystery and the Mystery of the Science:
Exploring the Subtle, Hidden Factors that Influence Everything
Join Ann, Ursula, exciting guest speakers and you, the members of our wonderful BEabove community to explore what's on the cutting edge of neuroscience, consciousness and coaching. This year's gathering features interesting talks by well-known neuroscience and consciousness experts, interactive workshops, a tranquil and rejuvenating setting, and of course, plenty of opportunities to connect.
Join us for an experiential, interactive, and yes, breathtaking two and half days of gathering with fellow explorers in the field of human development and effectiveness.
Approved for ICF CCEs:
In-person: 6.5 core competency, 5.25 resource development
Virtual: 3 core competency, 1 resource development
Can't attend in person? Join us virtually!
We'll be live-streaming (and recording) portions of the conference so we can include those of you who can't make it to Santa Fe. Open the dropdowns to see what you get with each ticket.
In-person ($995)
Scroll down the page to see full conference schedule!
Virtual ($295)
DAY TWO 
The View from Above
9:15 to 10:15 am US Mountain Time
Experiential Workshop with Ann and Ursula (participate via Zoom)
10:45 am to noon US Mountain Time
DAY THREE: Keynotes
Anthony Jack Keynote and Q and A*
9:00 to 10:30 am US Mountain Time
Amanda Blake Keynote and Q and A*
11:00 am to 12:30 pm US Mountain Time
*You'll be able to interact with presenters along with the rest of the group during the Q and A portions of the keynotes.
DAY THREE: Workshops
These will be outdoors, so we can't effectively live stream, but we'll send you instructions and workbooks to do the two afternoon workshops on your own.

In-person conference is limited to 40 participants. Registration fee includes:
Sunday wine and cheese reception,
Breakfast, lunch and snacks Monday-Tuesday
Celebration dinner Tuesday evening
Lodging and additional spa services/hot springs are not included, please see below.
In-person: 6.5 core comp.; 5.25 resource dev.
Virtual: 3 core comp.; 1 resource dev.
In-person: $995
Virtual: $295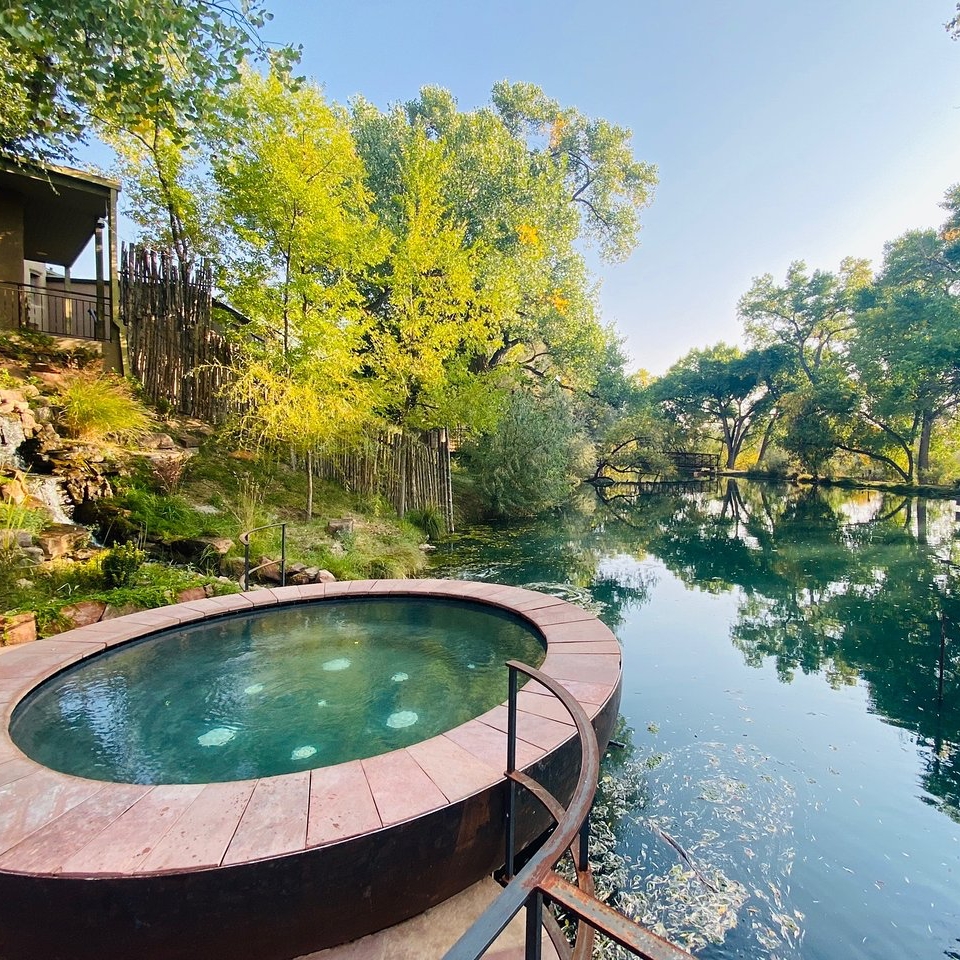 Ojo Santa Fe is a globally acclaimed resort and spa in Northern New Mexico's high desert, known for their spring-fed thermal pools and breathtaking 77-acre grounds. We're thrilled to host our event here as it offers both an incredible energetic background for our exploration, and plenty of opportunities for you to convene with nature, relax in the hot springs, and recenter.
Lodging is not included in your registration fee. Our limited number of rooms at a special conference rate are now fully booked.
To book a room at Ojo Santa Fe's current room rate, please contact Ojo Santa Fe directly. 

Hot tub day passes and spa services are also not included in your registration fee (day passes are included if you stay on site). For spa services, we recommend booking well in advance by calling Ojo Santa Fe at 877-977-8212.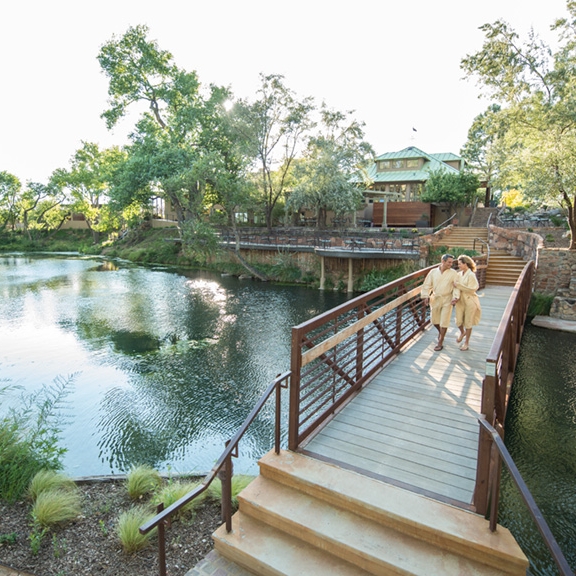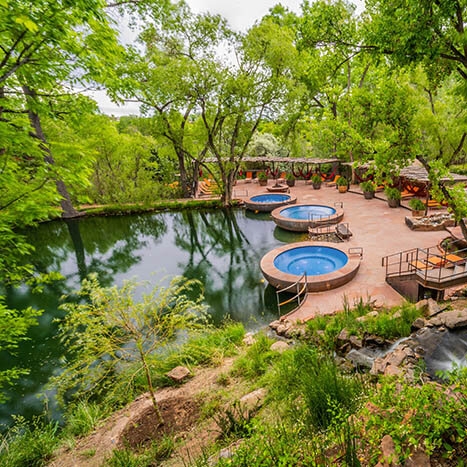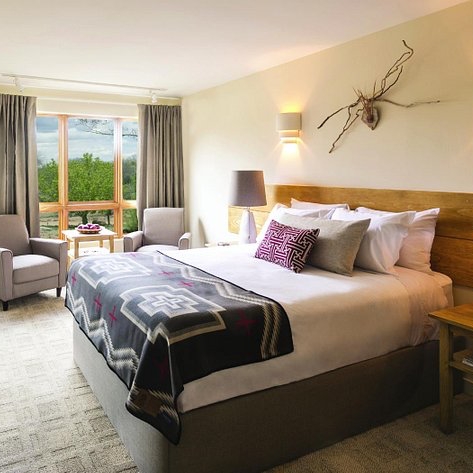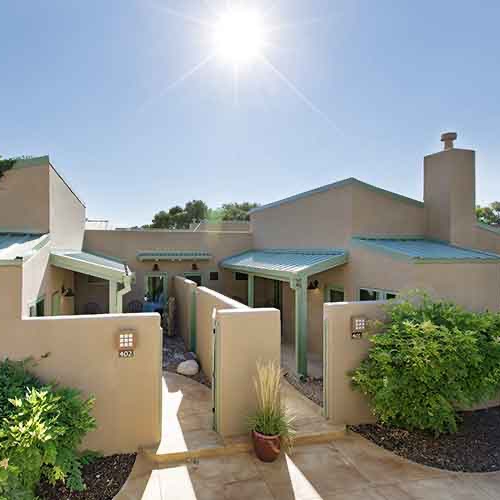 Ojo Santa Fe is a scenic, 20-minute drive from the historic Santa Fe Plaza and 50-minute drive from Albuquerque airport (ABQ). It's a quick 10 minutes from Santa Fe Airport (SFE), and Ojo's complimentary shuttle will provide your transfer to and from by advance request.
Conference Schedule
all times are Mountain Time (MT)
Check in, hot tubs available
Dinner on your own
Wine and cheese
Welcome activity
The view from Above—what's unfolding in the world of the neuroscience of consciousness; what we are now learning about the neuroscience of the Seven Levels. In other words, what's new?
Experiential workshop with Ann and Ursula – In this fun and lively experiential workshop, we'll explore new understandings of some of the hidden (and harder to measure) influences on human growth and development.
Kristy Sweetland: Becoming Nature ~ A journey to Primordial Wholeness. Cultivating a deeper synthesis between our inner Wild and Tame.
Anthony Jack: insights from his research on the neuroscience of coaching
Amanda Blake: What the Body Knows
TRACK ONE—PERSONAL DEVELOPMENT
Experiential workshop on deepening intuition through nature.
TRACK TWO—COACHING TOOL
Intuition all around us; using your client's own environment for powerful "ahas" and awareness.