All Certified NeuroTransformational Coaches have first completed a recognized coach training program* before completing all four modules of BEabove Leadership's
Neuroscience, Consciousness and Transformational Coaching,
 a total of over 81 classroom hours (in addition to their core coach training). Upon completion of these modules, our certified coaches have then completed a rigorous
Certification Program,
which includes additional reading, review, coaching supervision and feedback. At the end of this program, they must pass a comprehensive written test (essay format) covering key neuroscience topics, as well as a one-to-one interview and coaching proficiency test. We're very proud to recommend all our CNTCs as transformational coaches and experts in the neuroscience of human development.
*in some rare cases, they may instead be trained as therapists — see individual information for more detail.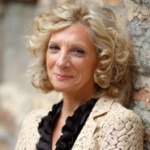 Dana Kadue is an experienced and credentialed coach who draws from her former career as a senior corporate leader to guide bold action. Dana assists a broad range of clients, from CEOs and senior executives, to business owners, entrepreneurs, and other individuals seeking radical change.
Dana's typical clients include organizational leaders who desire breakthrough performance for creating their own brand of personal and professional balance and fulfillment.  These trailblazers recognize self-investment and transformation as the keys to gain passion and purpose for more effective impact in their businesses and lives.
Employing a holistic approach that relies on Co-Active based coaching and advanced neuroscience practices, she operates as a catalyst to enhance professional effectiveness.  This process enables leaders to develop new, successful behaviors that are embodied and sustainable.
Dana's clients describe the tremendous impact of her coaching to help them build confidence to grow beyond previous limitations, as they learn to understand and know themselves more clearly.
Prior to launching her coaching business, Dana enjoyed a successful career as a senior leader in technology, guiding global teams and programs while receiving awards for developing top talent.
An advocate of the mind-body-spirit connection, Dana currently serves as a volunteer life coach and facilitator of the Renewing Life program at Pathways - a state-of-the art integrative health crisis center.  
Send Message to listing owner