All Certified NeuroTransformational Coaches have first completed a recognized coach training program* before completing all four modules of BEabove Leadership's
Neuroscience, Consciousness and Transformational Coaching,
 a total of over 81 classroom hours (in addition to their core coach training). Upon completion of these modules, our certified coaches have then completed a rigorous
Certification Program,
which includes additional reading, review, coaching supervision and feedback. At the end of this program, they must pass a comprehensive written test (essay format) covering key neuroscience topics, as well as a one-to-one interview and coaching proficiency test. We're very proud to recommend all our CNTCs as transformational coaches and experts in the neuroscience of human development.
*in some rare cases, they may instead be trained as therapists — see individual information for more detail.
Denise Burke, BPHE, CPCC, CNTC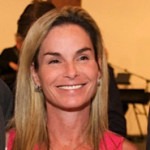 Denise Burke, BPHE, CPCC, CNTC
Denise Burke is Founder and President of Full Speed Ahead On Life. Denise is a professional values business coach, specializing in transformational leadership, strategic planning and relationship management.
She teaches corporations how to align their values with those of their employees through conscious intention, to create forward-thinking change.
Denise is a graduate of the University of Toronto and received her CPCC, Co-Active Professional Coaching Certification and Leadership training from the Coaches Training Institute in California. Her Coaching Tool Accreditations include: Genos® Emotional Intelligence and Values Technology; Creative Problem Solving for Teams and Organizations and CNTC, Certified Neurotransformational Coach, from BEabove Leadership.
Send Message to listing owner