All Certified NeuroTransformational Coaches have first completed a recognized coach training program* before completing all four modules of BEabove Leadership's
Neuroscience, Consciousness and Transformational Coaching,
 a total of over 81 classroom hours (in addition to their core coach training). Upon completion of these modules, our certified coaches have then completed a rigorous
Certification Program,
which includes additional reading, review, coaching supervision and feedback. At the end of this program, they must pass a comprehensive written test (essay format) covering key neuroscience topics, as well as a one-to-one interview and coaching proficiency test. We're very proud to recommend all our CNTCs as transformational coaches and experts in the neuroscience of human development.
*in some rare cases, they may instead be trained as therapists — see individual information for more detail.
Allison Ballou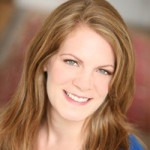 Allison Ballou, CPCC, CNTC, is a Leadership Development Coach, specializing in career transition, advancement, and leadership development.
Clients working with Allison specifically uncover and develop their natural leadership strengths, break through the internal barriers holding them back, and gain the courage to take action and successfully change their lives. She's committed to helping people maximize their potential and fulfill their dreams in work and life. She believes when people are engaged and doing work that they truly love, not only do they feel fulfilled and alive, they touch and inspire others–gifting the world with their talents. She weaves neuroscience, emotional intelligence, and positive psychology into her coaching, offering a thorough and holistic way to approach change.
Send Message to listing owner