All Certified NeuroTransformational Coaches have first completed a recognized coach training program* before completing all four modules of BEabove Leadership's
Neuroscience, Consciousness and Transformational Coaching,
 a total of over 81 classroom hours (in addition to their core coach training). Upon completion of these modules, our certified coaches have then completed a rigorous
Certification Program,
which includes additional reading, review, coaching supervision and feedback. At the end of this program, they must pass a comprehensive written test (essay format) covering key neuroscience topics, as well as a one-to-one interview and coaching proficiency test. We're very proud to recommend all our CNTCs as transformational coaches and experts in the neuroscience of human development.
*in some rare cases, they may instead be trained as therapists — see individual information for more detail.
Gisele Pilling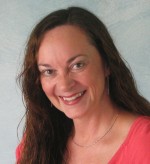 As the founder of Lifestyle Leadership Consulting, Gisele's greatest desire is to engage people in a possibility for themselves – creating lasting change personally, professionally and for their business. Gisele specializes in helping people get out of their own way and to creating a lifestyle that resonates for sustained happiness and prosperity. Let's face it – the only thing we can count on in life is that change happens. The key is in how we navigate ourselves andultimately, how we can impact the greater good, globally.
Send Message to listing owner