All Certified NeuroTransformational Coaches have first completed a recognized coach training program* before completing all four modules of BEabove Leadership's
Neuroscience, Consciousness and Transformational Coaching,
 a total of over 81 classroom hours (in addition to their core coach training). Upon completion of these modules, our certified coaches have then completed a rigorous
Certification Program,
which includes additional reading, review, coaching supervision and feedback. At the end of this program, they must pass a comprehensive written test (essay format) covering key neuroscience topics, as well as a one-to-one interview and coaching proficiency test. We're very proud to recommend all our CNTCs as transformational coaches and experts in the neuroscience of human development.
*in some rare cases, they may instead be trained as therapists — see individual information for more detail.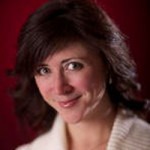 Jennifer Kern Collins, CPCC, PCC, holds a Master of Science in Psychology and is a Certified Professional Co-Active Coach, trained by the Coaches Training Institute (CTI).
Jennifer runs her private coaching business, Intrinsic SOULutions, in Minneapolis, MN. She previously coached in the area of Health and Wellness for employees at the Hennepin County Government Center in Minneapolis, Minnesota and has experience in counseling for addictions at the Mayo Clinic Nicotine Dependence Center. Jennifer is also CTI's former Ambassador to Minneapolis where she served 3 years, committed to the enhancement and expansion of the local Co-Active Community. She has lead over one hundred group presentations, classes and workshops in various organizations, including corporations, government, non-profits and colleges.
Additionally, Jennifer is multilingual, fluent in Spanish, with a respectable level of French and Dutch. She enjoys travel, dancing, running, strength-training, singing and painting.
Send Message to listing owner