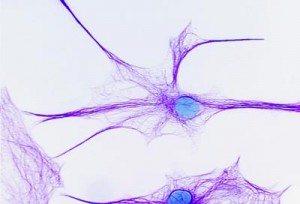 From time to time, the more passionate neuro-geeks among you have asked us after our Certification program, "Now what? How do I learn more? How do I become even more seriously grounded in the neuroscience of leadership?" There hasn't been a clear answer, an obvious program to send you to — until now.
Announcing BEabove's new nine-month virtual in-depth neuroscience intensive. For Certified NeuroTransformational Coaches Only!
Building on the four modules of our Advanced Coaching program AND Certification, this class goes deep into the neuroscience of leadership and coaching, taking a rigorous look at what we know–and don't know–about human development.
What to expect
Class size: Minimum five people, maximum 8, all certified NeuroTransformational Coaches.
Class structure: We'll meet twice a month for 1.5 hours, on a recorded conference line, for nine months. There will be a total of 18 classes and we'll work together as an informal, collaborative co-learning community. For the 2016-17 class, Ann Betz will be the facilitator. While there will not be coaching or new coaching tools as part of this program, we will discuss implications for all areas of leadership as well as how we can use this in our lives and work, including coaching.
Each session will have both pre-reading (or video review) and follow-up simple homework/reflection. The pre-reading will include both popular articles, videos and TED-type talks, and also some original research (we'll talk about how to review this without our heads exploding).
There will also be a 1-2 page implementation paper due each month, focusing on one topic from the previous two classes: a) your explanation of the concept in "layman's terms," and b) how you have used this concept in your life. Papers will be reviewed and returned with comments.
In addition, each group member will be assigned one topic to research and present during the second half of the course. Prior to your presentation, you'll have to chance to review and plan with Ann. Ann will also be available for two 20 minute one-to-one check-ins during the course.
(See below for class content.)
Dates and Times: Tuesdays 1:30 pm to 3:00 EST, starting October 11, 2016
2016: October 11 and 18 / November 1 and 22 / December 13 and 20
2017: January 10 and 24 / February 14 and 28 / March 14 and 28 / April 18 and 25 / May 9 and 23 / June 6 and 20
You can miss up to 4 classes as long as you listen to the recordings.
Cost and Payment: $2700 total, to be paid in four payments of $675 each, as follows:
Upon registration
Nov 1, 2016
Feb  1, 2017
April 1, 2017
$200 discount for one payment (upon registration).
Class content: We will look at the following topics during the nine months, examining the edges of what is known and not known. Topics will include but are not limited to:
Comprehensive brain anatomy — at last, you'll know where everything is (and why and when this matters)!
Neuroplasticity and what exactly it takes to change and protect the brain

Are there more than five keys?
How do the enhancers impact learning and change?
Neurogenesis / how people grow new neurons

The prefrontal cortex and stress

Amy Arnsten's original research–and new developments
The current research on stress — Kelly McGonigal vs. Amy Arnsten, who's right?
The original research on all the tools for managing stress

The Right Hemisphere and the Left Hemisphere

What do we really know? Are people "right brained" and "left brained?" Or not?
Male and female differences

The Task Positive Network and Default Mode Network

Which areas of the brain do they each include?
How do each get activated and what are they really good for?

Dan Siegel's Nine Domains of Integration, in all their complexity.

The research supporting our argument that integration = increase in effectiveness/consciousness

The Human Intuition System

The original research behind each area

Human Wounds and Healing Fields and Biocognition
How the body knows and senses things

The gut and heart brains, the brain in our skin

Epigenetics
Energy fields, vibration, and the emerging research in the field of consciousness
As well as some other interesting things such as:
Feedback
Multi-tasking
Priming and attention
Creating towards and away states in the brain
To register or for more information, contact ann@beaboveleadership.com