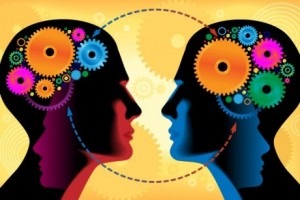 ADVANCED COACHING SERIES: NEUROSCIENCE, CONSCIOUSNESS AND TRANSFORMATIONAL COACHING
All classes approved for ICF CCEUs!
We offer this program in multiple locations as a four-module classroom series,  where Modules One and Two are combined, followed by Modules Three and Four (also combined) at a later date. Modules run sequentially, and can be taken in almost any combination (for example, a mix of classroom and retreat, or classroom in different locations) as long as they are taken in order.
All Modules run 9:30 a.m to 5 p.m. each day, EXCEPT Fast Track and Intensives (see descriptions for times).
ICF CCEs 26 per regular module, Fast Track and Intensives as noted.
Please review the Frequently Asked Questions for additional information
Click here for full descriptions of each Module.
Scroll down for a complete list of all dates and locations
Click on the links below for dates and registration by area (listed alphabetically):

Orlando, Florida Check back for future dates
Los Angeles, California STARTING Winter 2018
Minneapolis-St. Paul, Minnesota Check back for 2018 dates
U.S. Northeast (Connecticut Area) SPRING 2018
San Francisco, California Check back for future dates
Toronto, Canada Check back for future dates
Vancouver, Canada Check back for future dates
Washington, DC Check back for future dates
China–Module One and Two March 2018, Module Three and Four June 2018. please email Vivi Tian at vvcasa@163.com for more information and to register.
The advanced coaching training with Ursula and Ann was FANTASTIC!  I am especially excited that many of the tools do not require a "story" from the client and have the power to create radical change in a short time period. What surprised me about the workshop was how much personal transformation I experienced and the ripples it is creating in my life. That alone was worth the price of admission and then some! ~Tim Mulosmanaj, Co-Active Coach
We are committed to your learning! We offer a special price of only $150 U.S. to repeat any module (in any city or country) once you have completed it.
Note: BEabove reserves the right to cancel or reschedule courses at its discretion. BEabove will not be responsible for costs that may be incurred by students as a result of such cancellations or rescheduling. 
ADVANCED COACHING PROGRAM MODULES BY DATE 
Module One and Two (four day intensives)
Los Angeles, CA February 1-4, 2018
U.S. Northeast (Southern Connecticut) May 3-6, 2018
Module Three and Four (four day intensives)
Oslo, Norway November 2-5, 2017
Minneapolis, MN November 16-19, 2017
Los Angeles, CA April 26-29, 2018
U.S. Northeast (Southern Connecticut) June 21-24, 2018